Southern Utah's Most Trusted Heating and Cooling Service
Snow Canyon Heating & Cooling Inc. offers 20 years of experience to install, repair, or replace your air conditioning and heating system.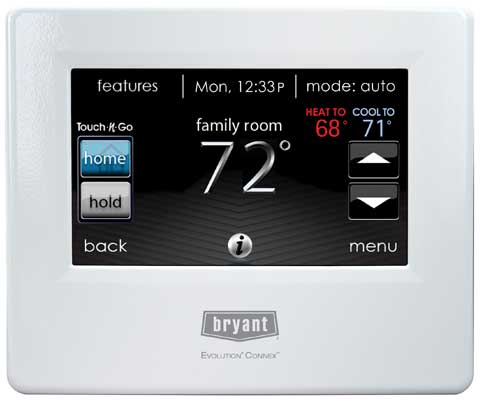 Heating and Air Conditioning Repair in St. George, UT
Snow Canyon Heating & Cooling Inc. offers professional heating and air conditioning services to St. George, UT and its surrounding areas. We have been in business since 1998, so we have seen the best and worst of AC units, heaters, and furnaces! Combined with excellent customer service and constant communication from start to finish, we know how to provide the excellent service you need.
At Snow Canyon Heating & Cooling Inc., we work with both residential and commercial clients to meet their HVAC expectations. No one knows better than we do: without working air conditioning and heating, life can become unbearable. Thanks to our knowledge of HVAC installment and repair, our professional workers know how to tackle every project. Our clients repeatedly agree that our excellent service is one of the best in heating and air conditioning repair.
Contact us for a free estimate and learn how we can help tune up your air conditioning unit or furnace. Our professional technicians are all licensed and insured for your HVAC service needs. We specialize in heating and air conditioning repairs, but we also know when to recommend the industry's latest HVAC units to keep you comfortable all year long. Emergency service is available to you as well, even on the weekends and after-hours. There's no need to stay hot and miserable when we are just a call away!
Call Snow Canyon Heating & Cooling Inc. today at 435-652-4599, or browse our website for more information regarding our heating services, cooling services, and our rebates.
How QuietCool Works
Watch this video to learn more about QuietCool and how it works. Then contact us to schedule a time for us to come to your home and give you a quote on a new Quiet Cool system.
Our old unit went out and they were out the very same day to check on it. We ordered a whole new unit for a great price. Great customer service!! Would highly recommend to friends and family.
– Brittany P.
Replacement of air conditioning and furnace. Excellent service and very good price. Highly recommend Snow Canyon!
– Deb W.
I have used Snow Canyon HVAC for several years. They are very professional, always on time (or a little early), are honest, reasonably priced, do NOT try to sell you anything and keep my 18yearold HVAC system humming along. Love them!!!
– Nancy Neff




LEARN ABOUT TAX CREDITS AND PROMOTIONS
Did you know that there are tax credits available? Our equipment generally qualifies for credits from the government or utility companies. We also have promotions for new clients.