QuietCool Whole House Fans
Cool Down Your Entire Home, Without the High Energy Costs
We all know how hot it can get here in St. George and Southern Utah. Trying to keep your house at a comfortable temperature all summer long is a constant battle. Air conditioners wear down as monthly energy bills go up. Luckily, we have a solution.
Snow Canyon Heating & Cooling are proud dealers of QuietCool whole-house fans. Like traditional whole-house fans, QuietCool lowers the temperature in your home without needing to turn on your air conditioning unit. But unlike other fans and ventilation systems, QuietCool improves energy efficiency and indoor air quality as quietly as a whisper.
The most important thing to us is making sure you have all the facts before making a significant decision regarding your home. Here's what you need to know about a QuietCool system.
Savings Your Can Expect with a QuietCool System

Our team is dedicated to giving you exemplary service at the right price, so let's start with the most important numbers. With a QuietCool fan, you can:
Save between 50-90% off your AC electrical bills every year
Use up to 13x less energy than a residential air conditioner
When compared with other green energy products (solar panels, energy-efficient windows or AC unit, etc.), none have a faster return on investment than QuietCool fans

In just 2 or so years, you QuietCool system will pay for itself in energy cost savings as opposed to a 6-10+ year ROI for other products
How QuietCool Whole House Fans Work
What good is turning down the heat if the noise level stays up? Turn off the AC and let QuietCool do its magic. This whole house fan works simply to lower temperatures in every room of your home.
Open windows at cooler times of the day, such as in the early morning or late evening. Not every window needs to be opened, just a few in areas where you're likely to spend more time, like in the kitchen in the mornings or in bedrooms at night.
Turn on your QuietCool fan to pull in that cool air from outside and to circulate it throughout your home.
Meanwhile, the QuietCool fan pulls and pushes out hot and stagnant air through attic vents. Cool air in, hot air out, without the noise!
Enjoy lower temperatures around 10–30 degrees cooler with little to no electrical AC costs.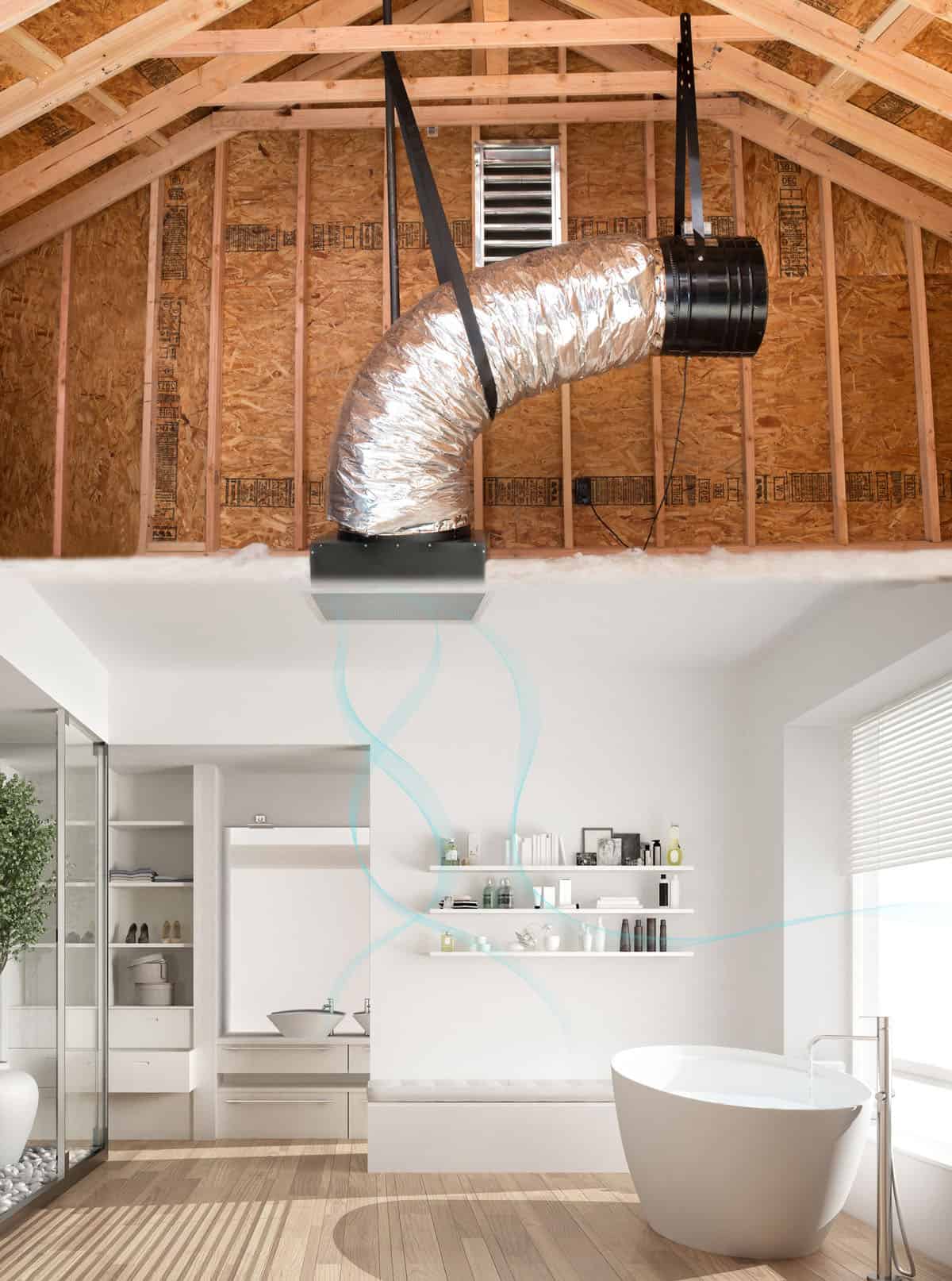 How QuietCool Affects Indoor Air Quality
QuietCool not only pulls out hot air from your home, but it also replaces stale and polluted indoor air with cleaner air. Instead of pet dander, allergens, smoke, odors, and germs circulating throughout your residence, you're left with refreshed and breathable air in its place.
Each hour, your QuietCool system will exchange air inside your home 15–20 times. This ventilates out airborne pollutants that often increase illnesses and allergy symptoms. Enjoy cooler temperatures inside without breathing in unwanted odors and pollutants.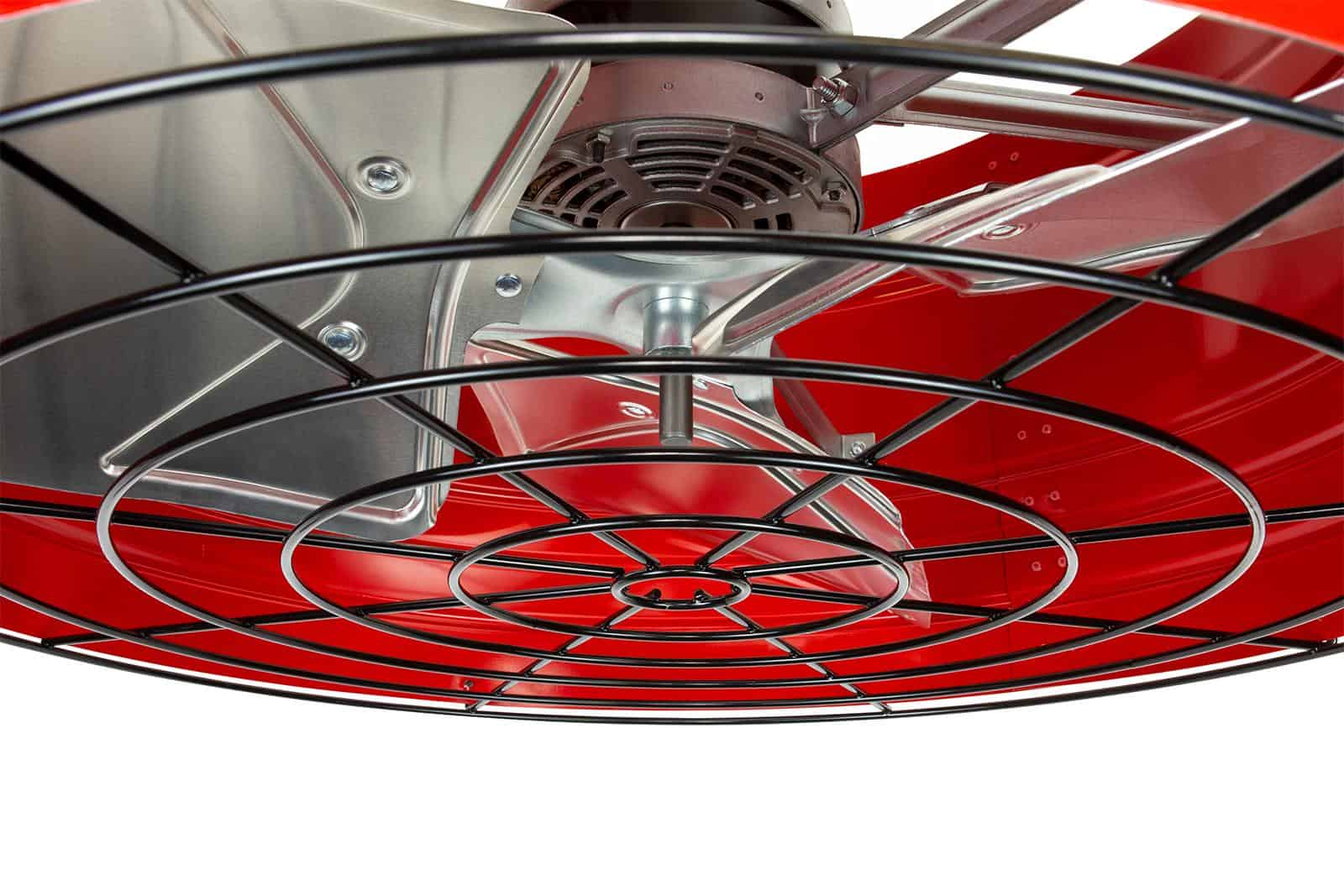 Contact Snow Canyon Heating & Cooling today to learn more about installing this revolutionary whole-house fan in your home! Both the Trident Pro and Stealth Pro QuietCool Systems offer advanced cooling solutions for homeowners in St. George and surrounding Southern Utah locations.
Trident Pro
Efficient fan motors to cut energy bills in half
Control the amount of airflow you want with different speeds
Low-noise ventilation system
Low energy consumption (as low as 115 watts)
Various grill sizes (16x16in. to 16x38in.)
Covers up to 500 sq ft (small rooms) to 3507 sq ft (extra-large homes)
Insulated damper system to prevent heat or cooler air from escaping
15-year warranty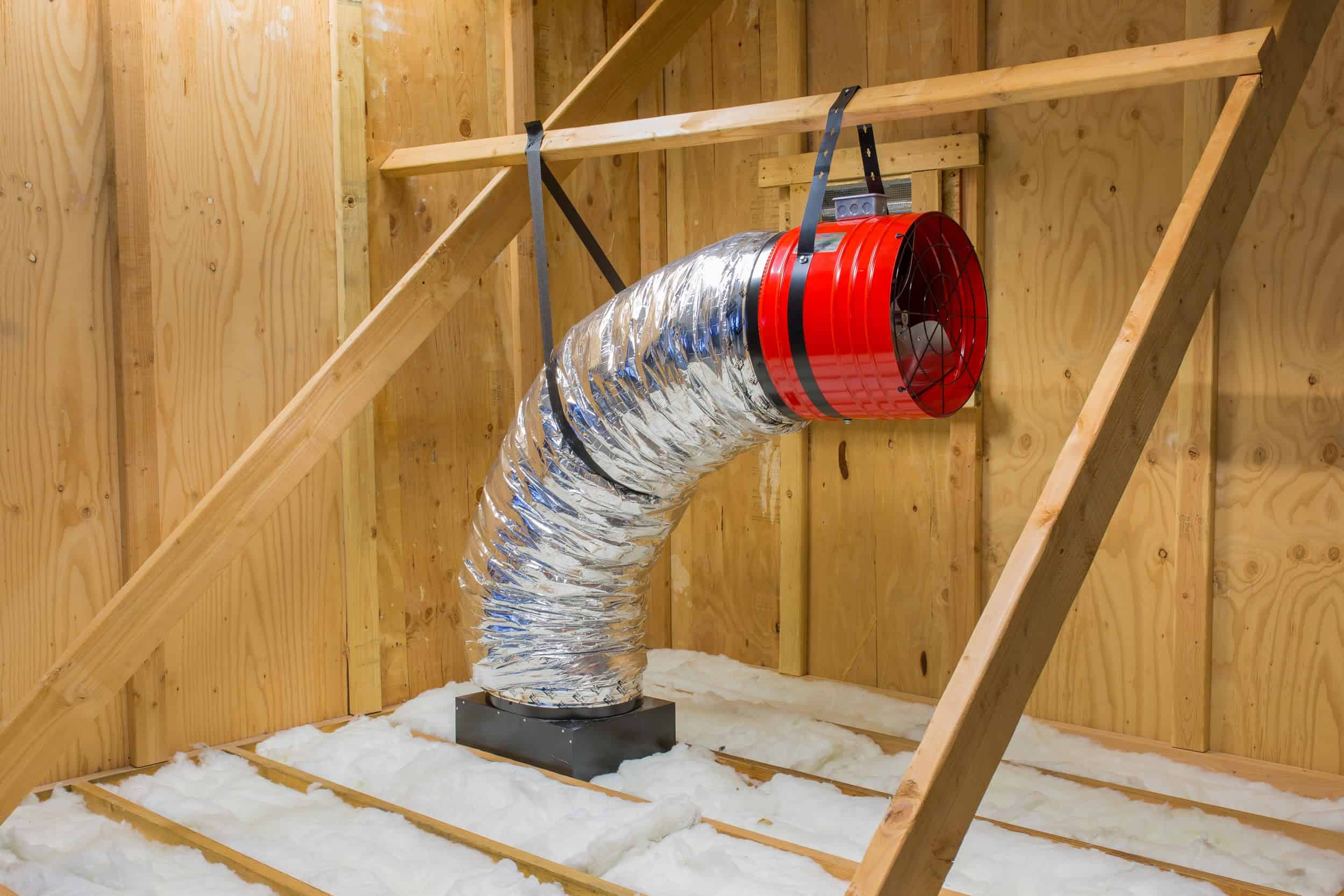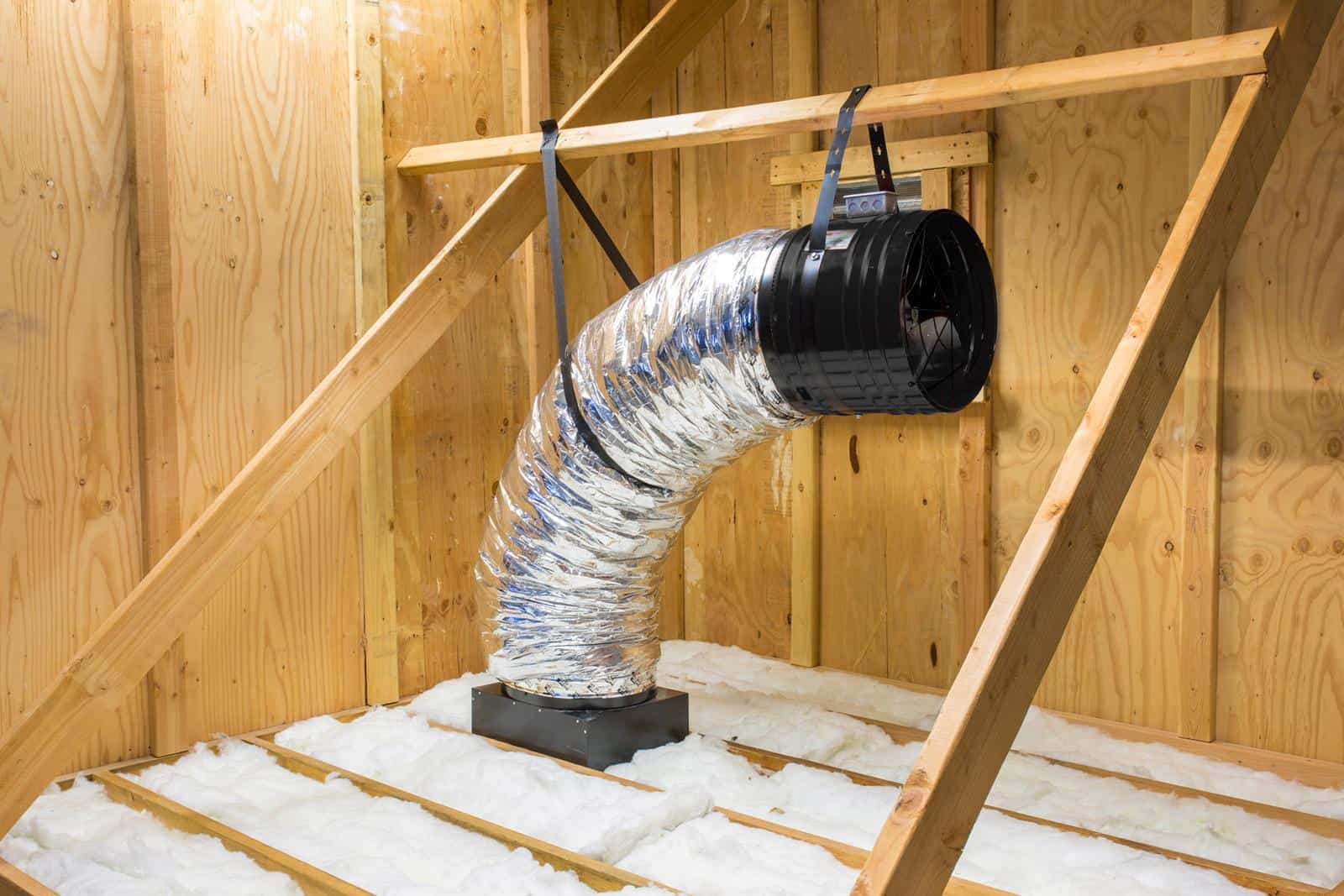 Stealth Pro
Efficient, brushless motors with fewer individual parts and alternating or direct current options
Change currents electronically
Noise-neutralizing air duct system
Low energy consumption (as low as 55 watts)
Various grill sizes (16x16in. to 16x38in.)
Covers up to 439 sq ft (small rooms) to 3498 sq ft (extra-large homes)
Insulated damper system to prevent heat or cooler air from escaping
15-year warranty
Schedule a free consultation with Snow Canyon Heating & Cooling today to see which QuietCool system will be best for your home. We'll provide you with an accurate estimate for the particular fan and its installation.
Let Our HVAC Technicians Get You From A to B with QuietCool
Now that you've learned about the advancement you can get with QuietCool fans, let our expert HVAC technicians at Snow Canyon Heating & Cooling help you walk through the process, from start to finish.
First, call us for a free consultation to see which QuietCool system would suit your home. We'll provide you with a proper estimate for the fan and the installation, so you have all the information you need beforehand.
Once you've decided on a fan, we'll use our 20 years of experience to make sure that the QuietCool fan we've matched with your budget is the perfect fit for your house and is installed right the first time. You will never get a ventilation solution recommendation from us that we wouldn't use in our own homes, and you can also expect the same service quality.
Our operation is orderly, efficient, and you'll receive communication about your product upgrade or replacement every step of the way. Please contact us with any questions you might have because we're always happy to be the answer!