Gas Furnace Installation and Furnace Repair Services in St. George, UT
When colder fall and winter weather settle in, that is not the time you want your gas furnace to break down. Luckily, heating experts at Snow Canyon Heating & Cooling Inc. are just a call away, available even on the weekend and after-hours.
Contact us in St. George, UT when you need immediate furnace repair services, or when it's time to replace a furnace. We offer quick gas furnace installations and repairs throughout Southern Utah so that you can get back to enjoying your home at a comfortable temperature.
When to Call for a Furnace Installation or Furnace Repair
When should you contact Snow Canyon Heating & Cooling Inc. to repair your gas furnace or install a new replacement? Your home's furnace may need extra attention from our heating professionals if you answer "yes" to any of the questions below.
Is your furnace making loud noises? Normally furnaces should be relatively silent, so if it's making loud or odd noises, it may be exerting itself harder than it should.
Are some rooms colder than others? A well-working gas furnace should evenly distribute heat to each room in your house. If the heating system can't properly heat some rooms then it may need general repairs. Depending on the age of the furnace, a new gas furnace installation may be the more appropriate solution.
Are you paying more and more each month in utility bills? If your heating bill is increasing, but you aren't using your furnace more than usual, it may be using more energy to keep up with your day-to-day demands. In this case, furnace maintenance, cleaning, or other repairs may do the trick to cut energy costs. But again, older systems generally have a more difficult time conserving energy than their newer, more energy-efficient counterparts.
Have you had your furnace for 10 or more years? If you've had the same furnace for longer than 10 years, its energy-efficiency will be greatly diminished. One of Snow Canyon's heating technicians can help determine if your furnace is consuming more energy than it should and if the solution is repairing the unit or installing a new furnace altogether.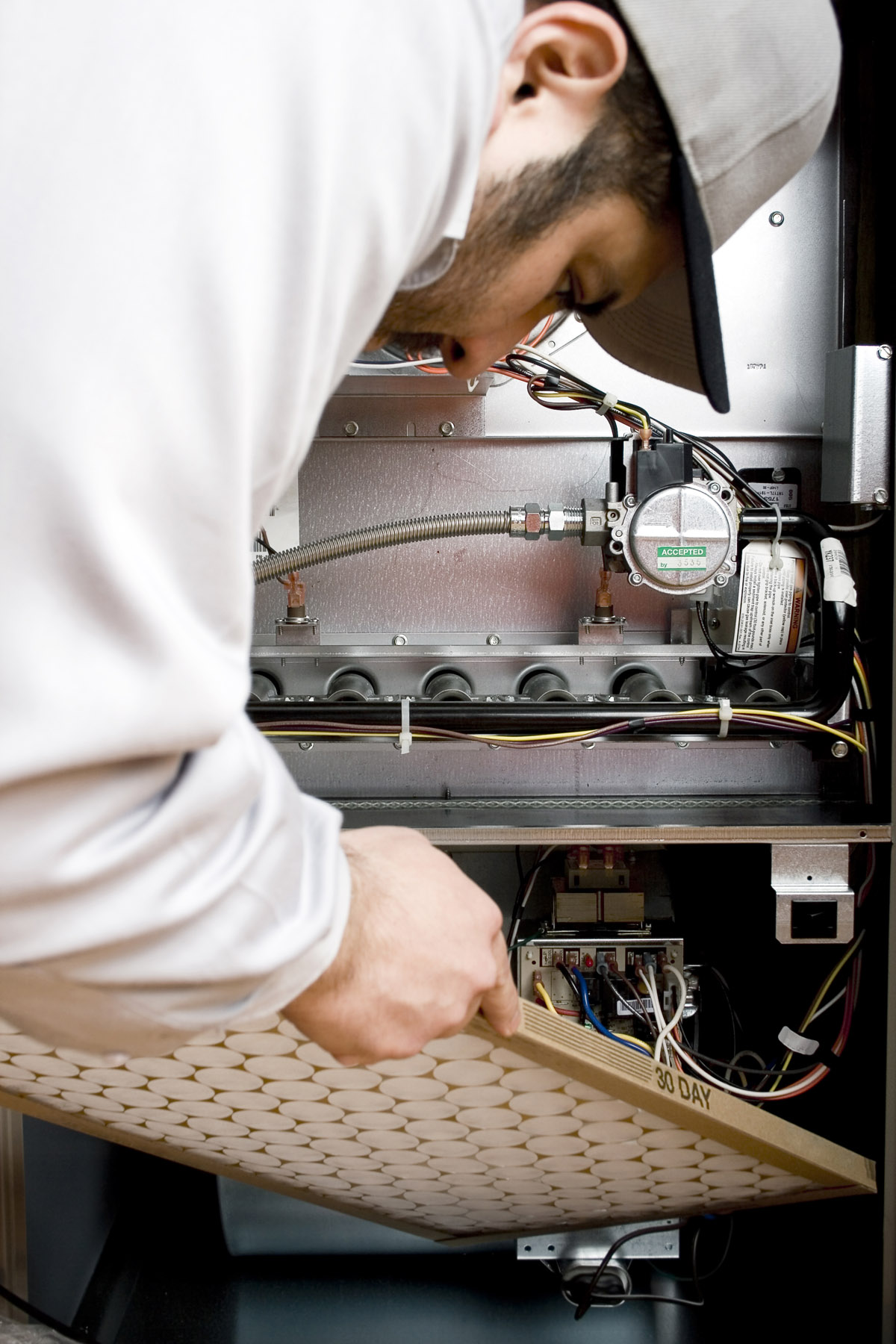 Our heating experts will honestly assess your gas furnace and determine if the cost to repair the heating system exceeds the cost to replace and install a new furnace. If the furnace has been needing more and more repairs recently, a furnace replacement may be the more cost-effective option.
Call St. George and Southern Utah's Heating Experts Today!
Don't wait until your furnace completely shuts down in the dead of winter! Contact Snow Canyon Heating & Cooling Inc. today for fast and friendly furnace repairs and installations in and around St. George, UT. Ask us for a free estimate, and call to talk with our heating experts about what is the best course of action for keeping your heating system running as it should.