Equipment Maintenance
St. George HVAC Maintenance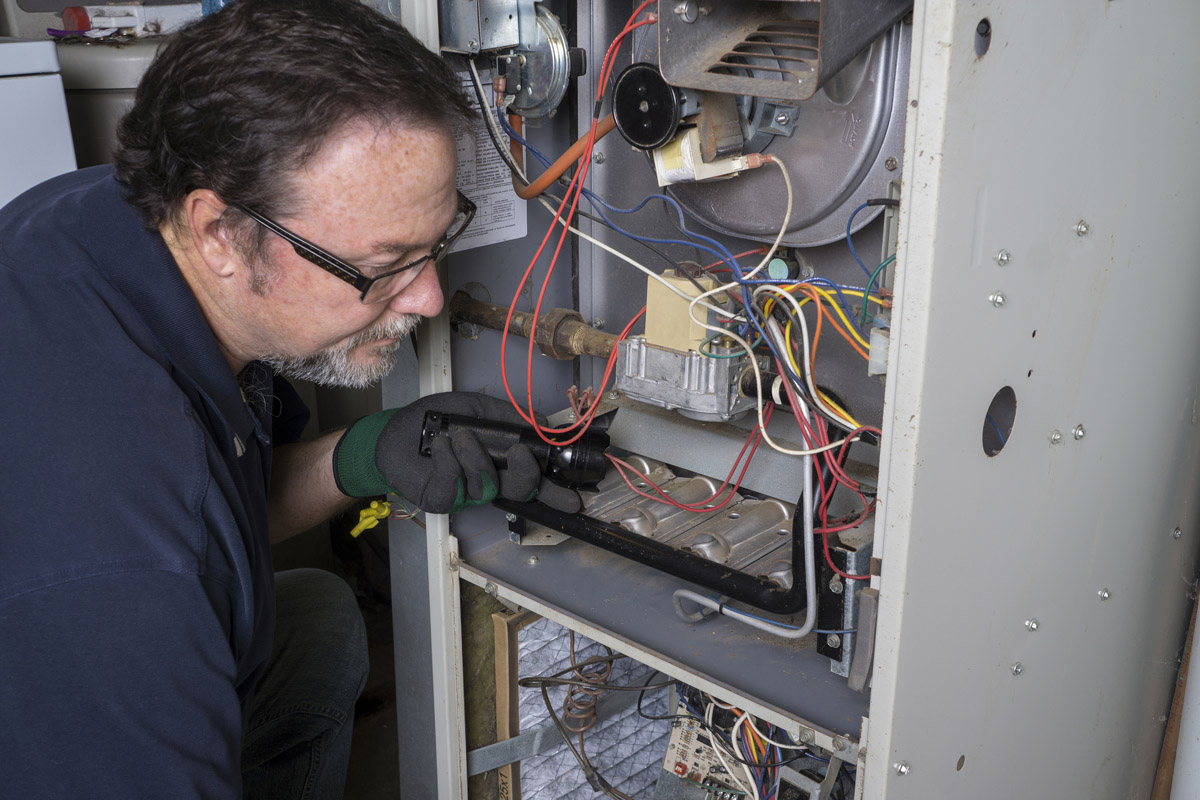 If any of your heating and cooling equipment seems a little off or needs repairs, we can help you with our equipment maintenance services. We make it easy for our customers in the St. George area to get what they need. At Snow Canyon Heating and Cooling, we have the best quality repair services in the area, which is why you should choose us for any maintenance you may need!
Maintenance Services
At Snow Canyon Heating & Cooling, we can repair several different types of heating and cooling equipment, including:
Furnaces
If you want to keep your heating system running smoothly, trust us with our annual furnace maintenance services or schedule a repair any time you need one! To keep your furnace in the best shape, it's important to schedule regular repairs. This will keep it energy-efficient and help your furnace last longer. Our team is trained to inspect, clean, and fix any issues with furnaces, so you can trust us to get the job done. We can also repair all types of furnace brands, so no matter which brand you have, we can fix it.
Fans
We also work with garage and attic fans. If you have fans installed in your garage or attic, you know they are important to ventilating these areas of your home. Not only do they help with ventilation, but they can help you cut costs and become more energy efficient. But if your fans ever break or need repair services, we can help you at Snow Canyon Heating & Cooling! Much like furnaces, our team of workers is skilled and knowledgeable with fans. We can repair just about any garage or attic fan of any brand, so be sure to schedule an appointment with us next time your fan is acting up.
AC Units
If your AC unit has ever broken, you know it's not ideal to go a few days without cool air in your home while waiting for a repair service. Luckily, with annual cooling repair services, the chances of your AC unit breaking down is slim to none! But if it does break, or if you are not enrolled in our annual services, then contact us to schedule one of our skilled workers to come out to get your AC up and running as soon as possible. We know how to repair different makes and models and can work with all AC unit brands.
Heat Pumps
We can also work with different types of heating systems besides furnaces, such as heat pumps. We can work with any makes and models, so no matter which brand you have, we can get your heat pumps running in no time. Just call or contact us to schedule a time for us to inspect and make repairs to your heat pumps.
QuietCool Fans
At Snow Canyon Heating & Cooling, we specialize in installing and repairing QuietCool fans. If you've done business with us before and have the QuietCool fans system installed in your home, then you know you can trust us and our excellent customer service. No matter the issue with your QuietCool fan system, we can fix it!
If you have any of the above equipment, we specialize in repairing it to get it back in working order in no time. But if you have broken equipment that you don't see on our list, don't worry. Feel free to contact us to ask if we can repair it for you. With our skilled and experienced workers, we take pride in being able to repair all heating and cooling equipment so that all of our customers are satisfied at the end of the day.
Customer Maintenance Agreements
We also offer maintenance agreements for our customers to help ease the hassle that repairing equipment can be. If you've had heating and cooling equipment installed by us, you might already have a maintenance agreement for us to come out annually to inspect, check, and make repairs to your equipment. If you don't currently have a maintenance agreement but want to have professionals check your equipment annually, then be sure to contact us to talk about prices to get your agreement started!
Maintenance agreements can not only help save you money, but they can prevent your equipment from breaking down at the most inopportune times. If your equipment is checked annually, then any issues will be found by our skilled workers and fixed right then! This keeps your heating and cooling equipment from breaking, saves costs, and helps your equipment last longer!
Contact Snow Canyon Heating & Cooling Today!
If you want to enter into a maintenance agreement or need to schedule a repair, call us today to discuss the equipment that needs the service. We're eager to help you fix your equipment at affordable prices. If you need emergency repairs, you can even depend on us on weekends and after-hours as well. Contact us today for all your heating and cooling needs!