HVAC Repairs in St. George, UT
HVAC systems are expert tools used to keep your home at the right environmental temperature, so when they malfunction for any reason, they deserve an expert's touch. Snow Canyon Heating & Cooling brings our vast experience to every repair job we arrive at. We don't stop there, though. When we leave the scene, we're determined to make sure you're satisfied. Here are a few systems we can help perform maintenance and repairs on to keep your home at the optimal temperature.
Heat Pumps
There are many signs that your heat pump is due for a visit from us. Your unit might be freezing up, discharging hot or cool air improperly, tripping your breaker, or the pump cycles turn on and off when they shouldn't. If it isn't an identifiable problem with your thermostat, then a proper HVAC repair technician will be your best source of correction. Call us with any questions about your heat pump, especially if it's making strange noises. This usually means there's a problem with the motor, so shut off the unit and contact us to find out how our experts can best solve your predicament.
Air Conditioning Units
Anytime is a bad time for your air conditioning to break down when you live in St. George and the surrounding areas. Our expert technicians are armed with years of experience so that your A/C repair happens as efficiently as possible. If you notice your air conditioning unit turn off at random, leak or drain, or make noise when it shouldn't, shut off your unit and contact us to ask about the most cost-effective course of action. After your repairs, you can also schedule us to perform yearly maintenance on your unit so that things run efficiently and any A/C problems are few and far between.
Gas Furnaces
Whether it's conventional or high efficiency, your gas furnace should never produce insufficient heat, turn on and off on random cycles, or run constantly. If the pilot light goes out one too many times or the electronic components won't turn on, it's time to get a technician involved. We can help evaluate whether your thermostat is the right match for your unit, check your filter's efficiency, and even figure out if a full furnace replacement is a more cost-effective solution to any recurring repair problems.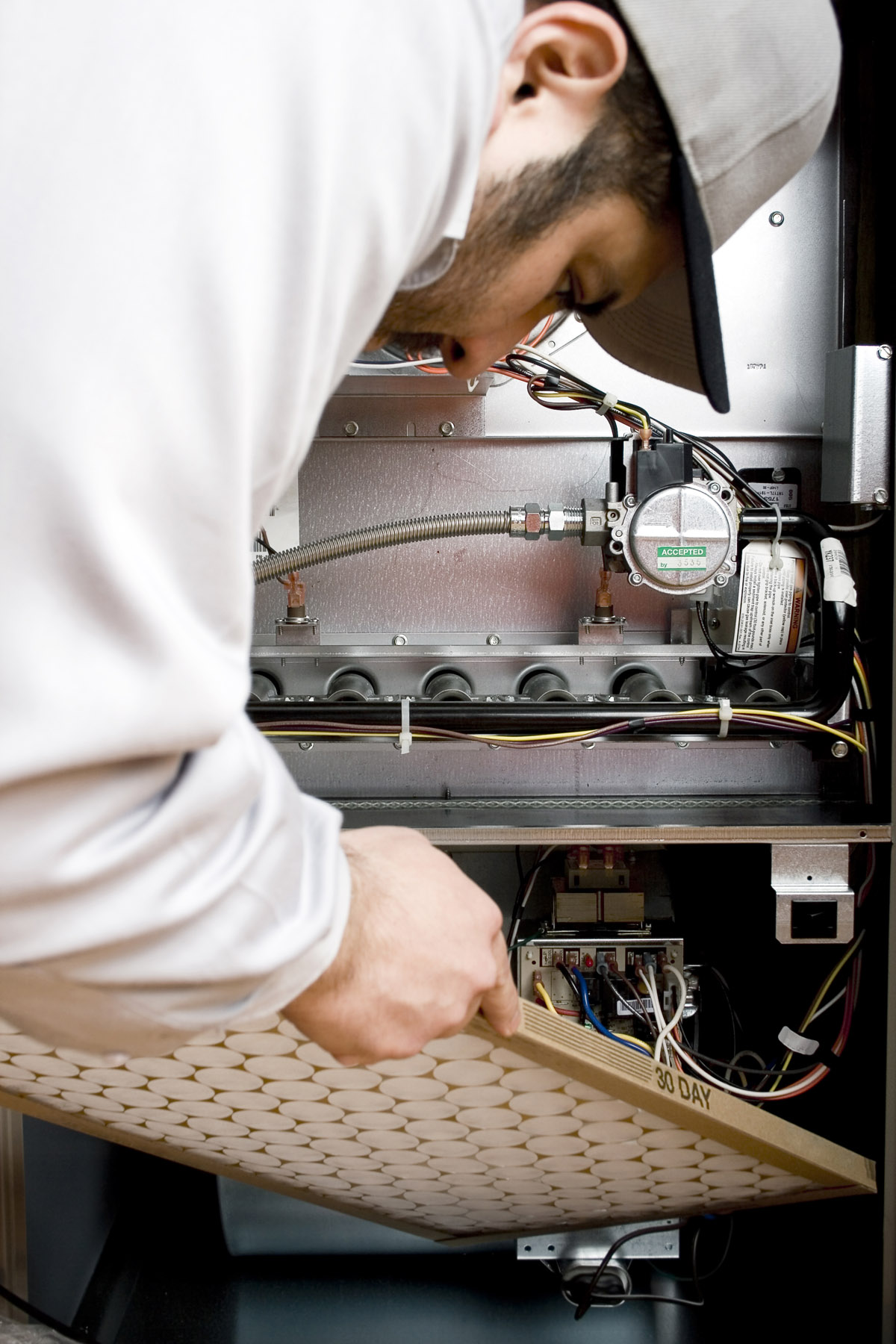 Work with Our HVAC Repair Experts in St. George
We take pride in our work and our mission to provide high-quality, innovative, and exceptional service to St. George, UT, and its neighbors. Our customers always come first, and you'll love working with us for three primary reasons.
1. We bring over 20 years of HVAC experience to every job and use it to find practical, affordable solutions to your problems.
2. We only offer products, services, and standards that we would expect to be performed in our homes.
3. We communicate clearly with our customers, so you have the information you need to expect the best, every step of the way.
Do you feel there's a problem with your HVAC system that wasn't listed above? Follow your intuition and contact us at any time for a free consultation. It's the best way to help us put you on the right track for getting things working again. If you need repairs of any kind or want to learn more about our other services, feel free to reach out to us!